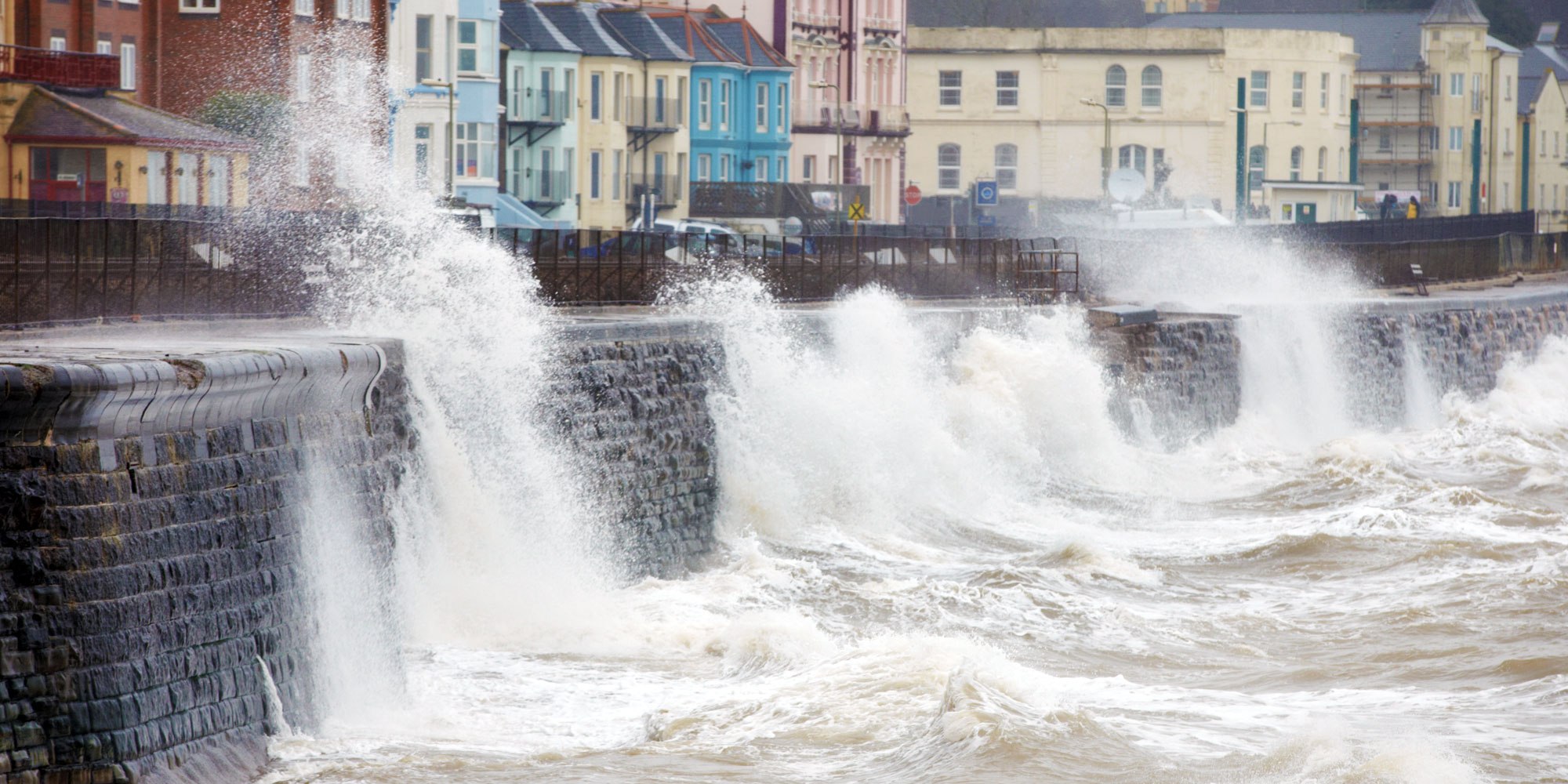 Is the insurance industry in too deep?
3rd February 2016
Shifts in global climate have increased the risk of storms and flooding in Europe, and the UK is struggling to cope. Flooding caused by the recent Storm Desmond has come at massive cost to homeowners and insurers alike. Although the government has pledged £2.3 billion towards flood defences for homes, business and farmland over the next six years, it seems too little, too late.
the UK is struggling to cope
the UK is struggling to cope
Initiatives such as Flood Re, which will provide affordable flood cover to around 350,000 homes in at-risk areas, are being introduced in preparation for future flooding, but some insurers argue that this is not enough. Other steps must be taken in order to respond to the rising risk. What can be done to tackle the astronomical cost of flooding to the insurance industry?
Mapping the risks with technology
Technology is opening up new possibilities to lessen the damage and disruption caused by widespread flooding. Drones have been used to conduct a range of aerial surveys around at-risk areas and those affected by major flooding. These drone flights collect information to evaluate flood risk and assess the severity of storm and flooding damage. The data provided by drone technology could be key to better, more accurate flood risk pricing.
Preventative measures
Connected home technologies offer another avenue through which insurers can counter flood risk in the future. Devices such as flood or water ingress sensors are already widely available on the market at low cost. Flood sensors can detect the slightest leak or water breach and warn the user via handheld devices or an alarm.
the flood sensor can communicate with a solenoid valve
the flood sensor can communicate with a solenoid valve
These connected home devices can be integrated with insurer telematics hubs, alerting insurers to potential claims. In the cases of flooding not attributable to the weather, but caused by faulty plumbing, the flood sensor can communicate with a solenoid valve and a relay switch module to switch off the water supply and prevent any further damage.
While safety is always the priority, once the homeowner is alerted to flooding by the sensor's alarm system, they can then retrieve high-cost valuables at risk of flood damage and move them to higher, safer ground. Homeowners can also use flood sensors to locate where water has breached a property. Once identified, these areas can be fortified in preparation for future flooding incidents.
The amount paid on an average domestic property flood claim is upwards of £30,000, but the cost of flood or water ingress sensors can be as little as £12. The government aims to improve long-term flood defences over the next 25 years, but with more storms forecast for 2016, it might not be soon enough. As telematics hubs become more advance and the risk of flooding becomes greater, connected home technologies may prove a worthwhile investment for both homeowners and insurers.
© 2018 Cheshire Datasystems Limited
ISO Certification
Top Employer