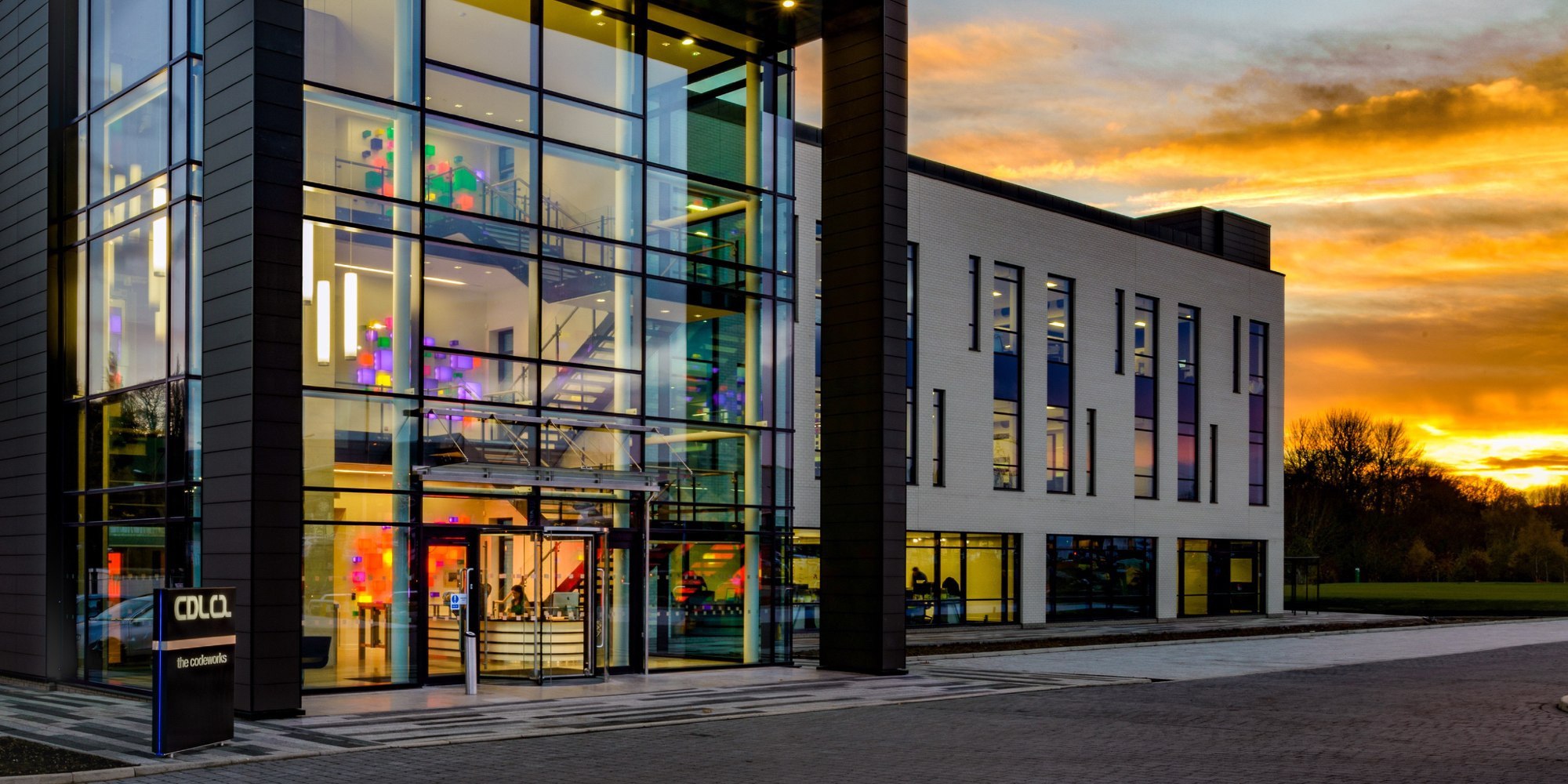 First Great Manchester College Hackathon takes place
20th July 2018
IT students from colleges across the North-West have pitted their programming skills against each other in a bid to be crowned champions of the first ever Manchester College Hackathon - aimed at inspiring more young people to pursue careers in computing and technology. Students from colleges in Manchester and as far away as Blackpool and Leeds attended the two-day competition hosted at Loreto College, where they took part in a series of coding challenges set by sponsoring organisations.
The headline sponsors, Stockport-based technology firm CDL, set the task of recreating the classic 1970s computer game Asteroids in a chosen theme and designing a website to promote the new game. The overall winners of the competition, from Altrincham Grammar School for Boys, created a version themed around other retro games, Super Mario and Donkey Kong. They took home a prize of an Amazon Chrome Cast and a Raspberry Pi computer.
Frank Robinson, director of HR at CDL, commented: "The first Manchester College Hackathon was a tremendous success. Supporting events like this is important to CDL because it's essential that we encourage young people to acquire the coding and programming skills that will be in increasingly high demand.
"We were encouraged by the interest from all over the country and the very high standard of teams competing. The team from Altrinham Grammar School for Boys followed the brief, showed a lot of creativity and demonstrated excellent knowledge of the technology they were using. Congratulations to them on winning!"
© 2019 Cheshire Datasystems Limited
ISO Certification
Top Employer